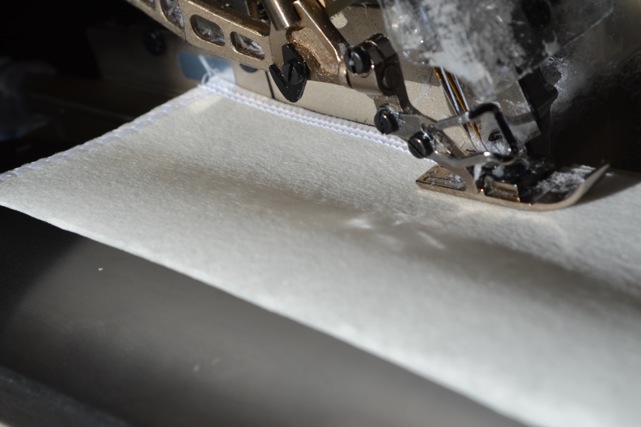 The Burflow brand has been used by farmers in Northern Ireland for over 25 years, and has become synonymous with quality and effectiveness. Our Milk Filters are manufactured with a heavy weight cloth to give superior wet strength and to help prevent bursting.
We do manufacture on-site, and so can usually accommodate any special requests with regard to special sizes within 48hours. Over the last few years we have also provided contract manufacturing to many suppliers in the UK and Ireland. This is has been available even in relatively small order quantities, so please do contact us if this is of interest.
The more commonly used sizes are displayed below, but we supply over 30 different sizes regularly, with many more than this as special orders. Again, if any specific sizes are required, which don't appear on our pricelist, just contact us for pricing.
10 ½" x 3" - (270 x 76mm)
12 ½" x 2 ¼" - (320 x 58mm)
17 ½" x 3" - (445 x 76mm)
18" x 3 ¾" - (460 x 96mm)
23 ½" 3 1/8" - (600 x 80mm)
24" x 3" - (610 x 76mm)
24" x 4" - (610 x 102mm)
26" x 6" - (660 x 155mm)
26" x 3" - (660 x 76mm)
30" x 6" - (765 x 155mm)
31 ½" x 6" - (805 x 155mm)